RESIDENTIAL DRYWALL CONTRACTORS
Image Drywall & Paint has led the way as residential drywall contractors in Alaska and Nevada. Our workmanship is top quality and our process is fast, clean, and efficient.
Our Alaska drywall contractors have done work for quality builders, homeowners, as well as many other jobs including commercial drywall projects throughout the Mat-Su Valley including Wasilla, Palmer as well as Eagle River and Anchorage. We also so residential drywall projects in the greater Reno Nevada area.
As established residential drywall contractors, we have multiple crews available to travel statewide when needed. We also have a branch located in Sparks, Nevada.
Typical Stages For A Normal Sheetrock Installation Project
Drywall Delivery and Stocking
Image Drywall & Paint handles every detail of the sheetrock contracting phase. This includes ordering the right amount of sheetrock and then picking it up and delivering it on-site. We then hand carry each sheet and distribute it throughout the building. We are full service residential drywall contractors.

Sheetrock Installation and Hanging
Our sheet rock hanging crews are among the best in Alaska. They work fast, efficiently, and take pride in quality workmanship.

Scrap and Paper Floors
Our crews take great care in keeping your job site clean. As a normal practice for our residential drywall contractors, we cover all floor areas with paper and masking to ensure easy clean up. When the job is finished our crews completely broom clean the floors and haul off material scraps.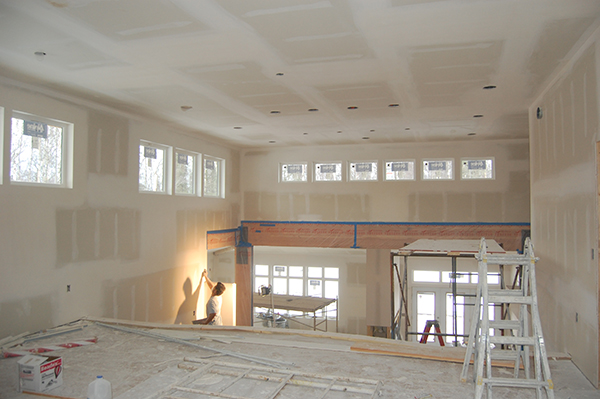 Sheetrock Taping
Once the drywall hangers are finished our tapers start right in on the job. The taping phase goes quickly and smoothly because we use crews that have worked together for over 10 years.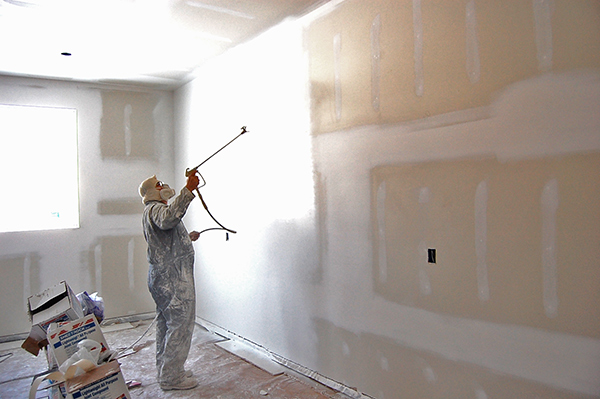 Primer
The next step is to apply primer to seal the drywall and make it ready for texture and paint. Having an even primer layer saves you money on your final paint while also leaving you with a more even final finish.
Drywall Texture
Once the primer is dry it is time for the texture to be applied. Image Drywall & Paint contractors are among the most skilled Alaska drywall texture specialists. As professional drywall installers, we can apply texture in all of the standard patterns of application as well as customized texture patterns that make your home truly one of a kind.
Review the pictures below to get an idea of some of the texture patterns we commonly apply. If you don't see something you like just ask us and we can customize a pattern just for you.

Our Available Drywall Textures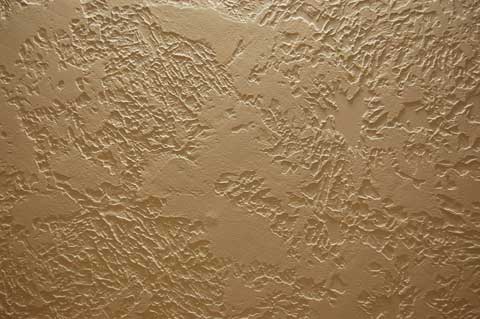 Residential Drywall Contractors For Over 20 Years
When you need a residential drywall contractor you can trust to deliver professional service on time and on budget, look no further. We hope you will chose us for your next sheetrock installation or repair service.
In addition to residential sheetrock services, Image Drywall & Paint has decades of experience as commercial drywall contractors. We can handle all phases of drywall projects both large and small. Call today for a free estimate.