PROFESSIONAL DRYWALL & PAINT CONTRACTORS
Image Drywall and Paint, Inc. are seasoned specialty drywall & paint contractors that have been in business over 20 years. Our dynamic staff consists of estimators, project managers, superintendents and administrative professionals. We also have many dedicated drywall and paint crews based out of Anchorage and Wasilla, Alaska as well as Reno, Nevada. We are known for quality workmanship and a fast and comprehensive approach to all the services we provide. Please check out our areas of specialty!
RESIDENTIAL DRYWALL & PAINT
COMMERCIAL DRYWALL & PAINT
COMMERCIAL DRYWALL & PAINT CONTRACTORS
We have a broad range of experience on different types of private and public sector commercial sheetrock and paint projects including large apartment complexes, hotels, office and retail buildings and tenant improvements.
Our team is proficient in everything from pre-bid consultation, estimating and value engineering to project management, submittals and close-out.
RESIDENTIAL DRYWALL OF NEW HOMES
We have established many long-term relationships with home builders and other repeat homeowner customers, and it stands as a testament to the service we provide.
Residential construction is where we got our start, and residential sheetrock stocking, installation and finish continues to be a pillar of our work portfolio.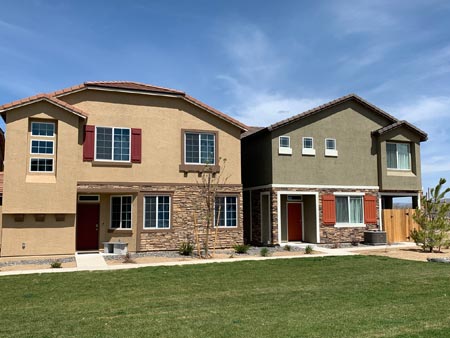 RESIDENTIAL REPAINT OF EXISTING HOMES
Image Drywall & Paint is a full-service Alaska painting contractor. On average, painted surfaces make up 70% to 80% of any home or office. Therefore, it is vital that you have a reliable painting contractor who will ensure that your project is at its best.
Over the years we've developed a thorough process for prepping and re-painting that ensures a detailed and high-quality finished product.
We understand that repainting your home is a big commitment and we are committed to using high quality paints and products to ensure the work will hold up for as long as possible.